What can we offer to our customers?
Those people who are planning to pain their car or separate parts to it.

We offer our customers an excellent quality at affordable prices.
We use only the finest materials of such brands as: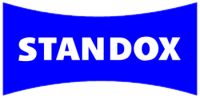 Company Standox (Germany) is a leading manufacturer of paints, clearcoats and many preparation materials.
We also use auxiliary materials of such companys as
who are also leaders in the industry.
All our services are provided with a guarantee.
If there are any complaints from our customers, we try to fix any defects with all the speed and efficiency.
We adhere to this policy, in which our costumer will always be happy and next time he needs help he appeals to us.

Also we produce design job services
To achieve the required quality, we use a new spray booth NovaVerta and SATA spray guns.

Paintjob is our main activity direction.
We have been working for many years and have always been provided with work due to the fact that we always have tried to give our customers high quality work at an affordable price.
Brisko - Entrust your car to the professionals!